Puerto Banús

Just down the street is Puerto Banús .....
So much has been written about Puerto Banús there is little we can add. A good start is here on Wikipedia.and the travel pages.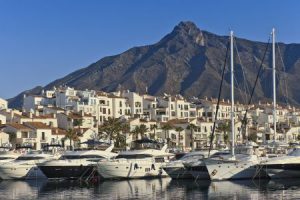 Puerto Banús, La Concha
Puerto Banús has everything you may need and together with Marbella you have all the facilities the whole year round. Very few places will close for longer periods. Not all beach restaurants, chiringuitos, will  be open in winter, but enough to have breakfast, lunch, a coffee or dinner along your for your stroll towards Marbella.
Look out for comments and blog postings - or just search for "Puerto Banus" with or without the "tilde" on the u / ú.